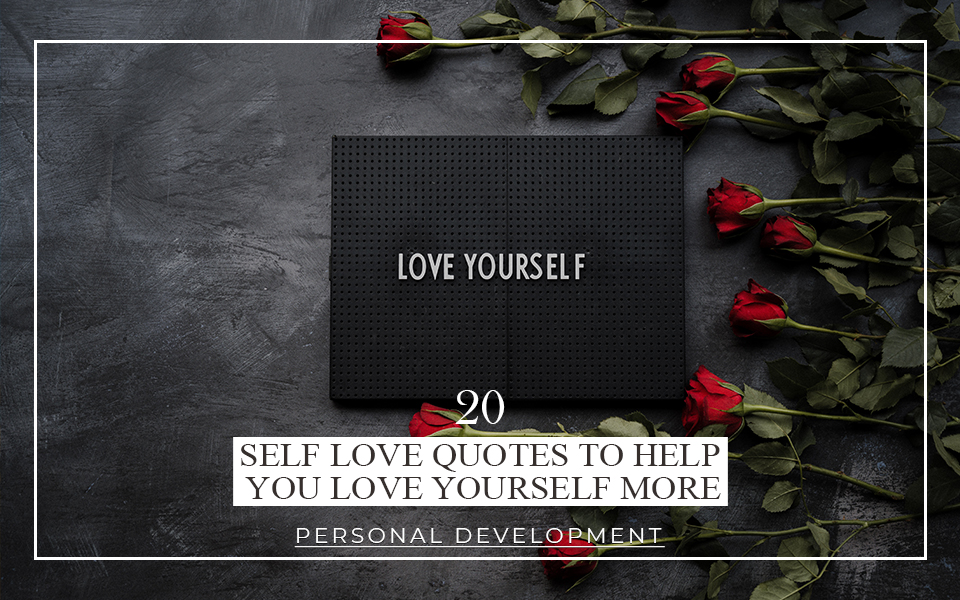 Loving yourself is vital in helping us live a happy and meaningful life and yet regardless of how often we hear the word self-love, practicing it can still be difficult.
At least, that's what it is for me. I've always struggled with self-love. At first, I thought that I was comfortable in my own skin and that I knew how to love myself but that was definitely not the case.
I was insecure that I needed to constantly prove myself to other people. I always wanted the validation and approval of others that I end up constantly pushing myself to meet other people's expectations just to satisfy my need for their approval.
And let me tell you, doing that was EXHAUSTING! It was mentally and emotionally draining and it took so much toll on my mental health.
Please don't make the same mistake as I did. Yes, learning to love ourselves is not easy.
It's a journey. It's not something that can be done overnight, we need to take constant little steps to finally be able to say that we are comfortable and secured in ourselves.
But it can definitely be done. I want you to know that self-love is not narcissistic nor is it selfishness.
Loving ourselves is necessary for us to live a meaningful life, to push through tough times and limiting beliefs, and to help us truly shine and live the life that we deserve.
So, do yourself a favor and start making yourself a priority. Be more aware of your needs and don't be afraid to put them first.
And to help you get started on your journey to loving yourself more, I have gathered some of my favorite quotes about self-love to remind you that you are enough, worthy, and valued even on bad days.
Here are 20 Self-love quotes….
"Life is too short to waste any amount of time on wondering what other people think about you. In the first place, if they had better things going on in their lives, they wouldn't have the time to sit around and talk about you. What's important to me is not others' opinions of me, but what's important to me is my opinion of myself. -C. JoyBell C."
One of the greatest regrets in life is being what others would want you to be, rather than being yourself. – Shannon L. Alder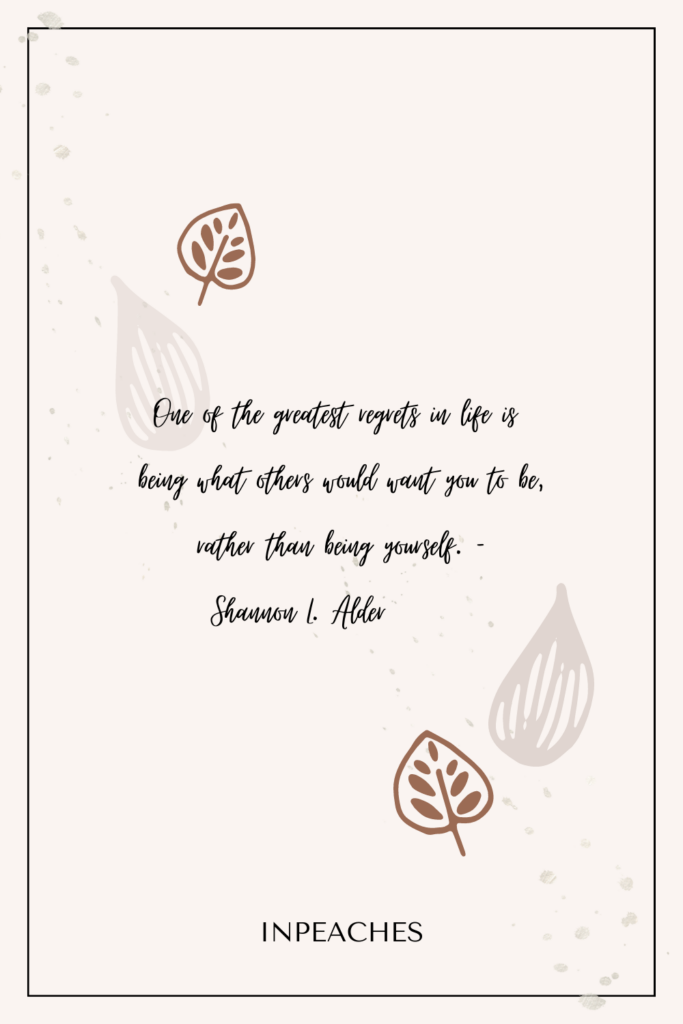 You are free, you are powerful, you are good, you are love, you have value, you have a purpose. All is well. – Abraham-Hicks
If you have the ability to love, love yourself first. – Charles Bukowski
I now see how owning our story and loving ourselves through that process is the bravest thing that we will ever do. – Brené Brown
Wildflower; pick up your pretty little head, It will get easier, your dreams are not dead. – Nikki Rowe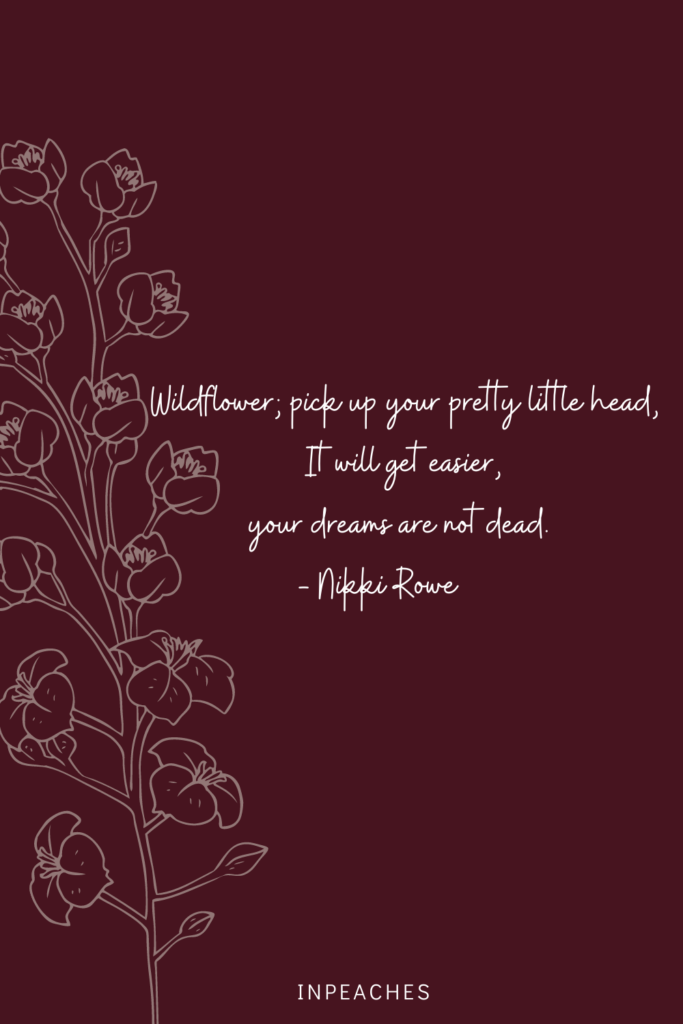 You are beautiful. Know this. Anyone who tells you otherwise is simply lying. You are beautiful. – Steve Maraboli,
Stop trying to be less of who you are. Let this time in your life cut you open and drain all of the things that are holding you back. -Jennifer Elisabeth,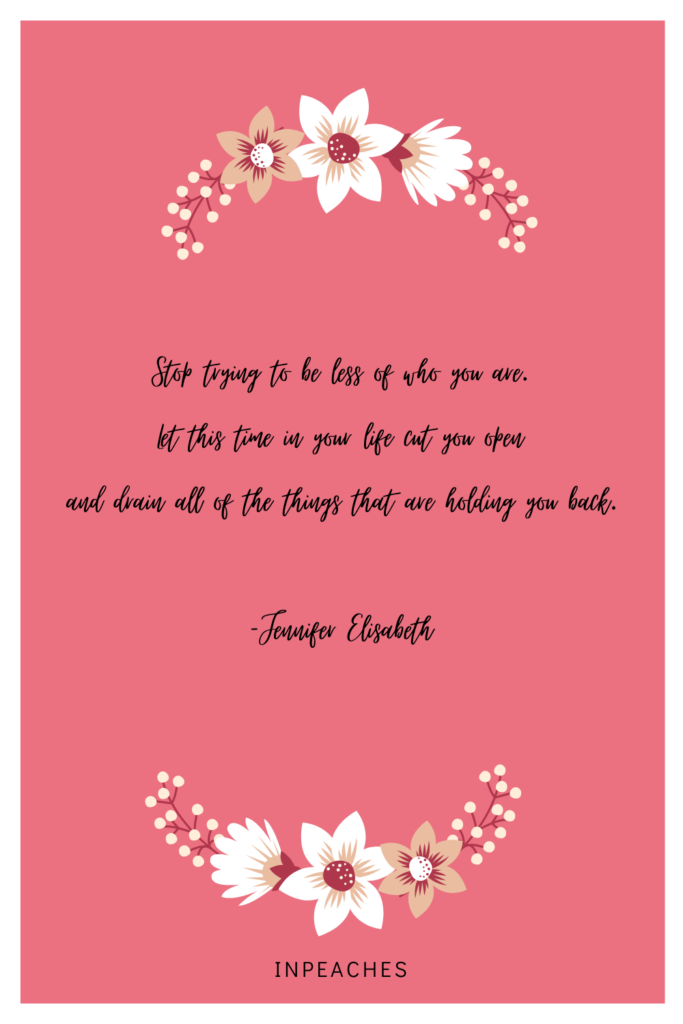 Letting ourselves be forgiven is one of the most difficult healings we will undertake. And one of the most fruitful. – Stephen Levine,
We can't be so desperate for love that we forget where we can always find it; within – Alexandra Elle
She held herself until the sobs of the child inside subsided entirely. I love you, she told herself. It will all be okay. – H. Raven Rose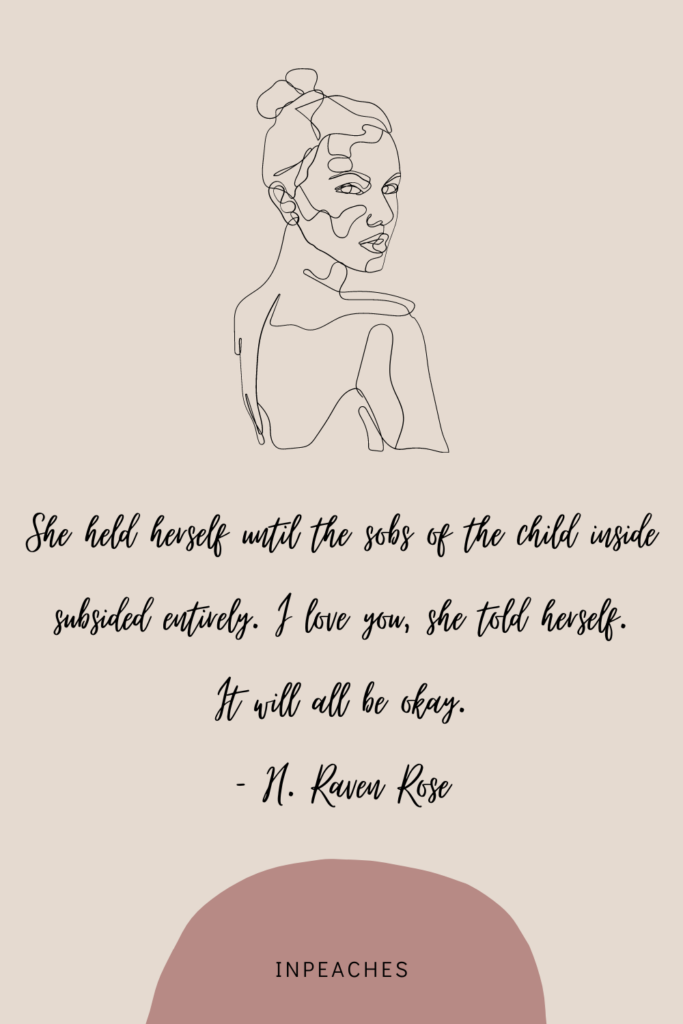 Self-love is an ocean and your heart is a vessel. Make it full,and any excess will spill over into the lives of the people you hold dear. But you must come first. – Beau Taplin
Be you, love you. All ways, always. – Alexandra Elle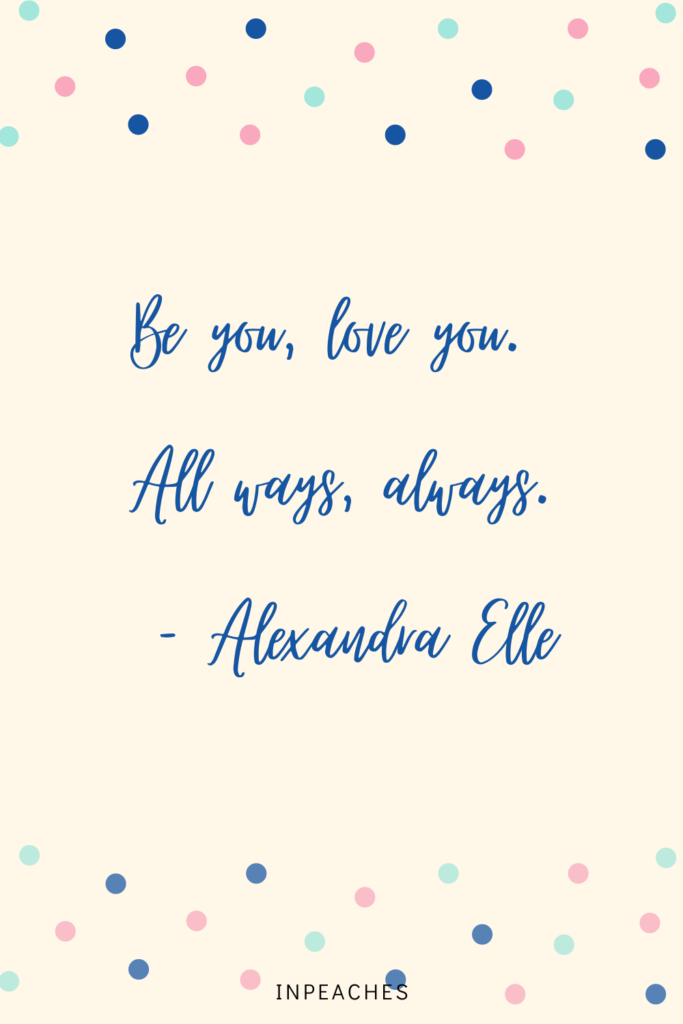 Forgiving yourself, believing in yourself and choosing to love yourself are the best gifts one could receive. – Brittany Burgunder
You deserve a love that's deeper than the ocean. A love that's brighter than the sun. A love that's higher than the mountains. A love that you can only find inside yourself.  – Juansen Dizon,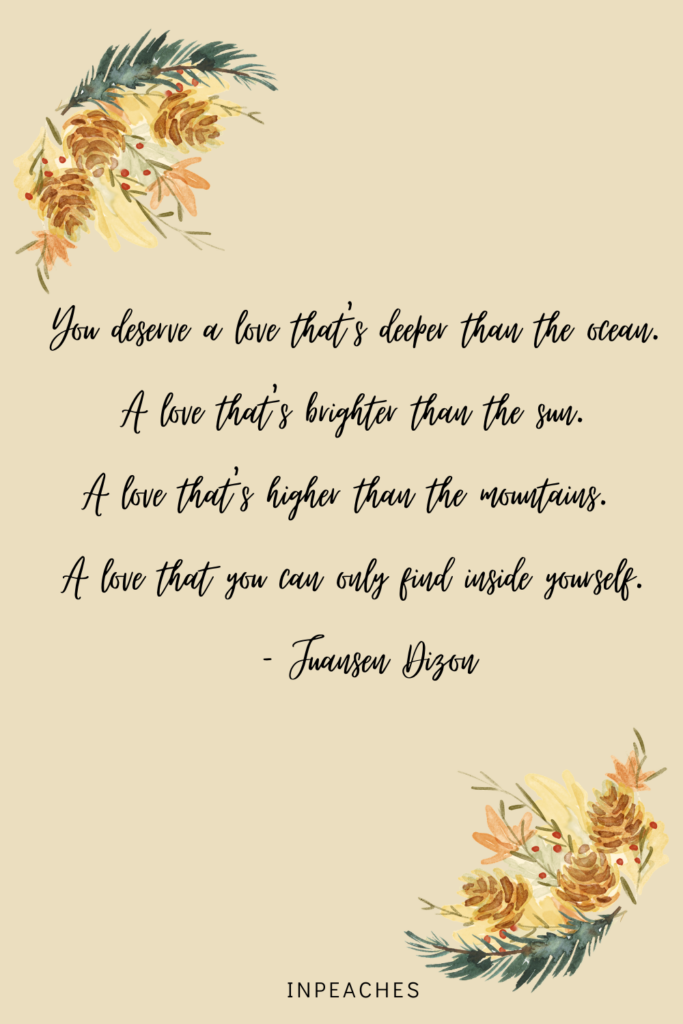 Sometimes you need to take a break from everyone and spend time alone, to experience, appreciate and love yourself. – Robert Tew
You'll never know who you are unless you shed who you pretend to be. – Vironika Tugaleva
Do something nice for yourself today. Find some quiet, sit in stillness, breathe. Put your problems on pause. You deserve a break. – Akiroq Brost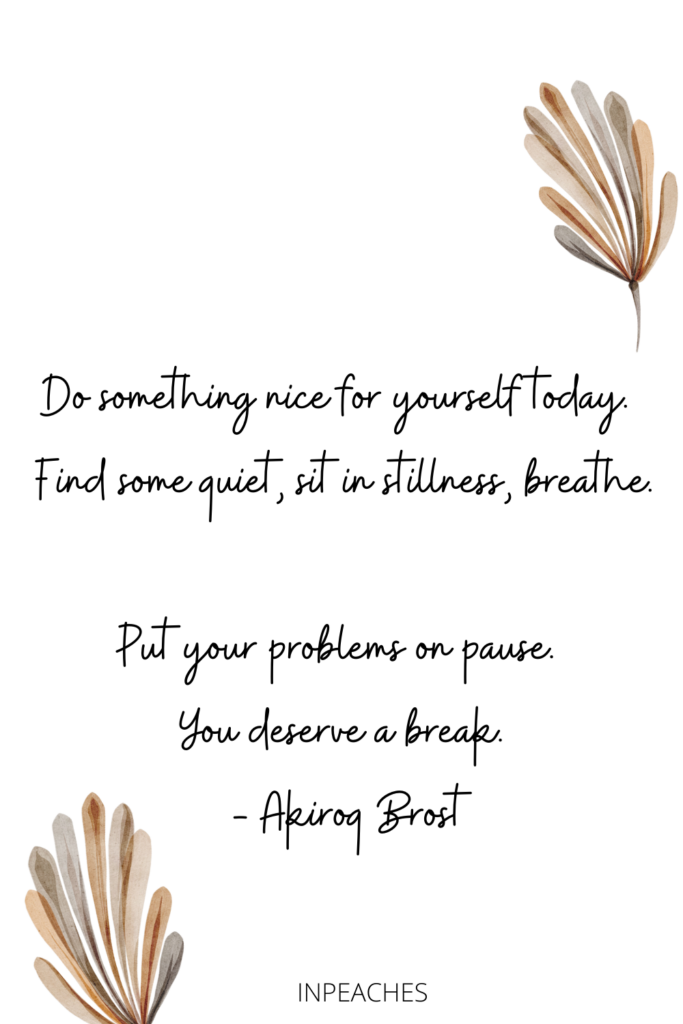 Stay true to yourself. An original is worth more than a copy. – Suzy Kassem
Self-acceptance is pure power. – Amy Leigh Mercree
I hope these quotes will help remind you of how special and worthy you are. Please know that regardless of what you're going through right now, you are worthy of happiness, love, and forgiveness.