A collection of inspiring pain quotes that'll give you the courage and the strength that you need to keep going and remind you that tough times never last.
Pain is part of life. Regardless of how much you try to avoid it, to dodge it, or run away from it, it will always be there.
Pain is inevitable. You may think that it's easier to run away from it, or to keep it bottled up and just set it aside, but one thing I've learned from doing all those things for the past years is, the only way for you to heal, move forward and push through is to face the pain head-on and let yourself feel.
Remind yourself that pain will help you grow, improve and become the best version of yourself. It pushes you out of your comfort zone, it transforms you, it makes you stronger, braver, and wiser.
We all need to feel pain for us to unlock our fullest potential and live our best life.
We have gathered powerful quotes about pain below from various sources. From silent pain quotes to physical pain quotes and inner pain quotes.
May these quotes motivate you to keep going and give you the strength that you need to keep holding on.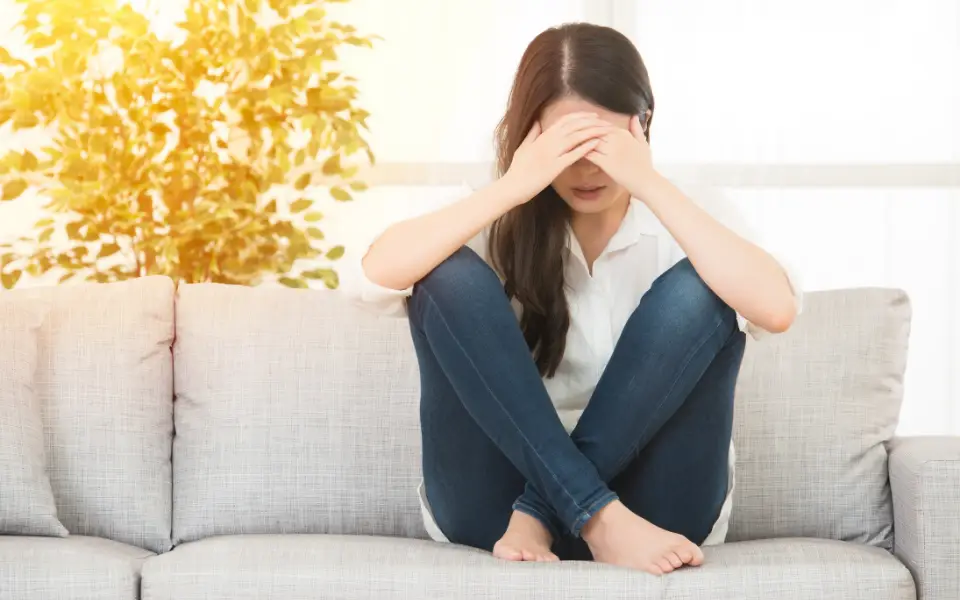 Pain Quotes and Sayings
Turn your wounds into wisdom.
— Oprah Winfrey
He who learns must suffer. And even in our sleep pain that cannot forget falls drop by drop upon the heart, and in our own despair, against our will, comes wisdom to us by the awful grace of God.
— Aeschylus
The marks humans leave are too often scars.
— John Green
Pain is weakness leaving the body.
— Chesty Puller
Numbing the pain for a while will make it worse when you finally feel it.
— J.K. Rowling
The climb might be tough and challenging,but the view is worth it. There is a purpose for that pain; you just can't always see it right away.
— Victoria Arlen
It's so hard to forget pain, but it's even harder to remember sweetness. We have no scar to show for happiness. We learn so little from peace.
— Chuck Palahniuk
To be a champion, I think you have to see the big picture. It's not about winning and losing; it's about every day hard work and about thriving on a challenge. It's about embracing the pain that you'll experience at the end of a race and not being afraid. I think people think too hard and get afraid of a certain challenge.
— Summer Sanders
There are wounds that never show on the body that are deeper and more hurtful than anything that bleeds.
— Laurell K. Hamilton
Pain is temporary. It may last a minute, or an hour, or a day, or a year, but eventually it will subside and something else will take its place. If I quit, however, it lasts forever.
— Lance Armstrong
Some old wounds never truly heal, and bleed again at the slightest word.
— George R.R. Martin
I learned patience, perseverance, and dedication. Now I really know myself, and I know my voice. It's a voice of pain and victory.
— Anthony Hamilton
It has been said, 'time heals all wounds.' I do not agree. The wounds remain. In time, the mind, protecting its sanity, covers them with scar tissue and the pain lessens. But it is never gone.
— Rose Fitzgerald Kennedy
Take chances, make mistakes. That's how you grow. Pain nourishes your courage. You have to fail in order to practice being brave.
— Mary Tyler Moore
Life is pain, highness. Anyone who says differently is selling something.
— William Goldman
In order to have great happiness you have to have great pain and unhappiness – otherwise how would you know when you're happy?
— Leslie Caron
Pain Quotes To Inspire You
There is no coming to consciousness without pain.
— Carl Jung
I imagine one of the reasons people cling to their hates so stubbornly is because they sense, once hate is gone, they will be forced to deal with pain.
— James Baldwin
All the adversity I've had in my life, all my troubles and obstacles, have strengthened me…. You may not realize it when it happens, but a kick in the teeth may be the best thing in the world for you.
— Walt Disney
Our wounds are often the openings into the best and most beautiful part of us.
— David Richo
Pain is a part of growing up. It's how we learn.
— Dan Brown
We can never judge the lives of others, because each person knows only their own pain and renunciation.
— Paulo Coelho
Transformation without work and pain, without suffering, without a sense of loss is just an illusion of true change.
— Wm. Paul Young
The most painful thing is losing yourself in the process of loving someone too much, and forgetting that you are special too.
— Ernest Hemingway
Anybody can laugh in joy, but the bold ones also smile in pain…knowing that pain is just like a zooming train, that will soon pass by.
— RVM
One thing you can't hide is when you're crippled inside.
— John Lennon
There are no gains without pains.
— Benjamin Franklin
You may have had unfair things happen to you, but the depth of your pain is an indication of the height of your future.
— Joel Osteen
Don't give up in times of difficulty. Persevere on as there will be an end to these.
— Edward Dunedin
The damage was permanent; there would always be scars. But even the angriest scars faded over time until it was difficult to see them written on the skin at all, and the only thing that remained was the memory of how painful it had been.
— Jodi Picoult
No pain, no palm; no thorns, no throne; no gall, no glory; no cross, no crown.
— William Penn
People go through so much pain trying to avoid pain.
— Neil Strauss
Related Posts:
Pain Quotes To Motivate You
When you can't remember why you're hurt, that's when you're healed.
— Jane Fonda
Pain is a beautiful thing. When you feel pain, you know you're alive.
— Criss Angel
Pain is inevitable. Suffering is optional.
— Buddhist proverb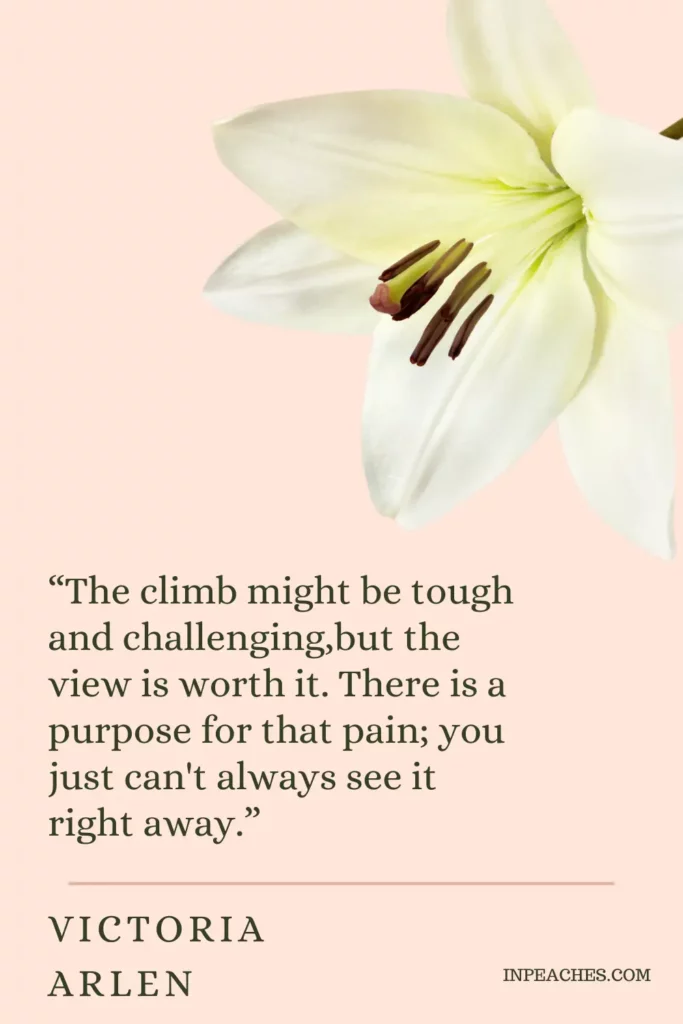 The rewards for those who persevere far exceed the pain that must precede the victory.
— Ted Engstrom
We must all suffer from one of two pains: the pain of discipline or the pain of regret. The difference is discipline weighs ounces while regret weighs tons.
— Jim Rohn
If no pain, then no love. If no darkness, no light. If no risk, then no reward. It's all or nothing. In this damn world, it's all or nothing.
— Glennon Doyle Melton
I have learned now that while those who speak about one's miseries usually hurt, those who keep silence hurt more.
— C. S. Lewis
There is a thin line that separates laughter and pain, comedy and tragedy, humor and hurt.
— Erma Bombeck
My pain may be the reason for somebody's laugh. But my laugh must never be the reason for somebody's pain.
— Charlie Chaplin
Pain is what the world inflicts upon us. Suffering is our emotional reaction when we fail to make the difficult conscious choice to choose Joy.
— Jonathan Lockwood Huie
Find a place inside where there's joy, and the joy will burn out the pain.
— Joseph Campbell
God gave us pain to remind us we are alive, so we will learn to value the joys and beauty of the world.
— Tom Corr
My purpose is far greater than my pain.
— Foxy Brown
Your pain is the breaking of the shell that encloses your understanding.
— Khalil Gibran
Pain makes man think. Thought makes man wise. Wisdom makes life endurable.
— John Patrick
Pain is such an uncomfortable feeling that even a tiny amount of it is enough to ruin every enjoyment.
— Will Rogers
Life is not always easy to live, but the opportunity to do so is a blessing beyond comprehension. In the process of living, we will face struggles, many of which will cause us to suffer and to experience pain.
— L. Lionel Kendrick
Passion is the bridge that takes you from pain to change.
Pain Quotes That'll Help Make You Stronger
Many of us spend our whole lives running from feeling with the mistaken belief that you can not bear the pain. But you have already borne the pain. What you have not done is feel all you are beyond that pain.
— Khalil Gibran
Imagine smiling after a slap in the face. Then think of doing it twenty-four hours a day.
— Markus Zusak
It's easy to look at people and make quick judgments about them, their present and their past, but you'd be amazed at the pain and tears a single smile hides. What a person shows to the world is only one tiny facet of the iceberg hidden from sight. And more often then not, it's lined with cracks and scars that go all the way to the foundation of their soul.
— Sherrilyn Kenyon
Pain insists upon being attended to. God whispers to us in our pleasures, speaks in our consciences, but shouts in our pains. It is his megaphone to rouse a deaf world.
— C.S. Lewis
The pain of the mind is worse than the pain of the body.
— Publilius Syrus
One word
Frees us of all the weight and pain of life:
That word is love.
— Sophocles
Be patient and tough; someday this pain will be useful to you.
— Ovid
Do you not see how necessary a world of pains and troubles is to school an intelligence and make it a soul?
— John Keats
Behind every beautiful thing, there's some kind of pain.
— Bob Dylan
Face your life, its pain, its pleasure, leave no path untaken.
— Neil Gaiman
Take ones adversity
Learn from their misfortune
Learn from their pain
Believe in something
Believe in yourself
Turn adversity into ambition
Now blossom into wealth
— Tupac Shakur
You care so much you feel as though you will bleed to death with the pain of it.
— J.K. Rowling
Pain only hurts when you are looking for a reason to quit. You don't feel a thing when you know you can still win.
— Dane Cook
The pain and boredom we experience in the initial stage of learning a skill toughens our minds.
— Robert Greene
Time doesn't heal emotional pain, you need to learn how to let go.
— Roy T. Bennett
Each day you must choose, the pain of discipline or the pain of regret.
— Eric Mangini
Tears shed for another person are not a sign of weakness. They are a sign of a pure heart.
— José N. Harris
Every pain is an opportunity.
— Maxime Lagacé
More Quotes About Pain
Remember anything you want that's valuable requires you to break through short-term pain in order to gain long-term pleasure.
— Tony Robbins
The unendurable is the beginning of the curve of joy.
— Djuna Barnes
Much of your pain is the bitter potion by which the physician within you heals your sick self.
— Khalil Gibran
If you spend your time hoping someone will suffer the consequences for what they did to your heart, then you're allowing them to hurt you a second time in your mind.
— Shannon L. Alder
Pain and pleasure like light and darkness, succeed each other.
— Lawrence Stone
It is easier to find men who will volunteer to die, than to find those who are willing to endure pain with patience.
— Julius Caesar
Another secret of the universe: Sometimes pain was like a storm that came out of nowhere. The clearest summer could end in a downpour. Could end in lightning and thunder.
— Benjamin Alire Sáenz
Even pain has its joy.
— Russian Proverb
But who can remember pain, once it's over? All that remains of it is a shadow, not in the mind even, in the flesh. Pain marks you, but too deep to see. Out of sight, out of mind.
— Margaret Atwood
Sometimes pain can drive a man harder than pleasure.
— Don Ingalls
The pain of parting is nothing to the joy of meeting again.
— Charles Dickens
There is nothing more suitable for the purposes of the universe than pain; never a day when you suffer is a lost day.
— Amado Nervo
I can bear any pain as long as it has meaning.
— Haruki Murakami
Pain is the only evil I know about. It's the only one I can fight.
— Walter M. Miller
If you are distressed by anything external, the pain is not due to the thing itself, but to your estimate of it; and this you have the power to revoke at any moment.
— Marcus Aurelius
Pain is like a love affair. When it's over it's over.
— Elyse Sommer
Pain nourishes courage. You can't be brave if you've only had wonderful things happen to you.
— Mary Tyler Moore
We don't even ask happiness, just a little less pain.
— Charles Bukowski
An hour of pain is as long as a day of pleasure.
— English Proverb
Which of these pain quotes inspired you the most?
More inspirational quotes for you to enjoy