A collection of motivational endurance quotes to help you keep persevering and inspire you to keep going and not give up!
When you are going through tough times, experiencing a difficult season, or when life seems to hit you with one setback after another, it's easy to think that the easiest thing to do is to just give up.
Yes, it's probably the easiest but giving up is not going to get you to where you want to be. Giving up will not help you achieve victory and success – it can often only lead to you being stuck.
If you want to improve your situation, make your dreams a reality, and change your life, you must be willing to hold on, endure and just keep moving forward.
I've gathered inspiring and motivational endurance quotes to help you push through, believe in yourself, and continue preserving to achieve success.
60 INSPIRATIONAL ENDURANCE QUOTES AND QUOTES ABOUT ENDURANCE
Scars are not signs of weakness, they are signs of survival and endurance.
— Rodney A. Winters
Without the strength to endure the crisis, one will not see the opportunity within. It is within the process of endurance that opportunity reveals itself.
— Chin-Ning Chu
You are likely to fall when you stop paddling your bicycle. Such is life. As long as you don't give up, you will never end up failing!
— Israelmore Ayivor
Endurance: It is the spirit which can bear things, not simply with resignation, but with blazing hope. It is the quality which keeps a man on his feet with his face to the wind. It is the virtue which can transmute the hardest trial into glory because beyond the pain it sees the goal.
— Anonymous
This too shall pass.
— Hakim Sanai
Head up, heart open. To better days!
— T.F. Hodge
The struggles we endure today will be the 'good old days' we laugh about tomorrow.
— Aaron Lauritsen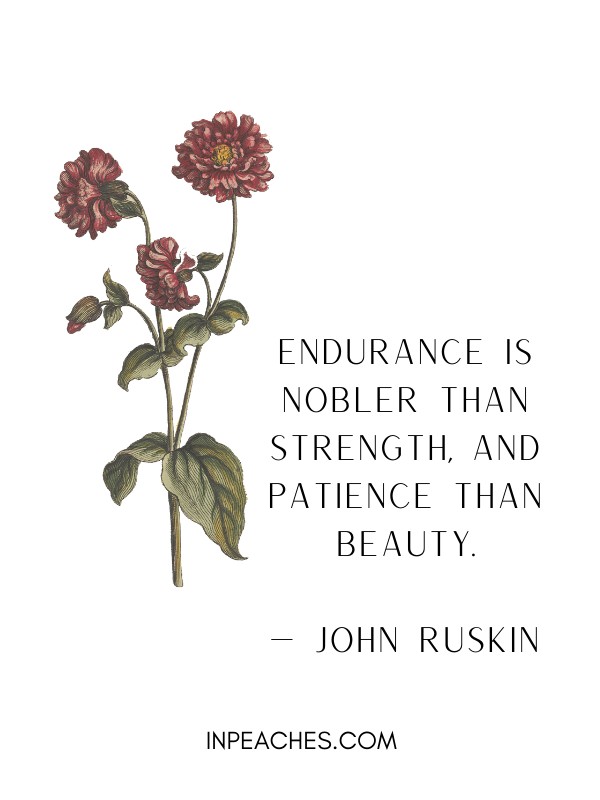 One of the most powerful lessons in life is to recognize that no one can give you power, and many people don't want you to have it. You have to find the courage to seize it, own it and hold on!
— Shannon L. Alder
No matter how much falls on us, we keep plowing ahead. That's the only way to keep the roads clear.
— Greg Kincaid
Integrity is built by defeating the temptation to be dishonest; humility grows when we refuse to be prideful; and endurance develops every time you reject the temptation to give up.
— Rick Warren
Sometimes there's not a better way. Sometimes there's only the hard way.
— Mary E. Pearson
Endurance is nobler than strength, and patience than beauty.
— John Ruskin
If you're going to go through hell… I suggest you come back learning something.
Drew Barrymore
There is strange comfort in knowing that no matter what happens today, the Sun will rise again tomorrow.
— Aaron Lauritsen
Winning isn't about finishing in first place. It isn't about beating the others. It is about overcoming yourself. Overcoming your body, your limitations, and your fears. Winning means surpassing yourself and turning your dreams into reality.
— Kilian Jornet
Often you shall think your road impassable, sombre and companionless. Have will and plod along; and round each curve you shall find a new companion.
— Mikhail Naimy
Enjoy when you can, and endure when you must.
— Johann Wolfgang von Goethe
It doesn't matter how many times you get knocked down. All that matters is you get up one more time than you were knocked down.
— Roy T. Bennett
All through my life, I have been tested. My will has been tested, my courage has been tested, my strength has been tested. Now my patience and endurance are being tested.
— Muhammad Ali
Don't pray for lighter burdens, but for stronger backs.
— Gautama Buddha
RELATED INSPIRATIONAL QUOTE POSTS:
MORE INSPIRING QUOTES ON ENDURANCE
Fall down seven times, stand up eight.
— Japanese Proverb
Some days there won't be a song in your heart. Sing anyway.
— Emory Austin
Don't pass on your passions, to settle in the stale normality. Endure. Strive. Ensure.
— Anthony Liccione
If life throws you a few bad notes or vibrations, don't let them interrupt or alter your song.
— Suzy Kassem
Without struggle, success has no value.
— Aaron Lauritsen
The measure of your faith is the measure of the pain you can endure.
— Dan Brown
The sure way to succeed Is to endure to the very end.
— Lailah Gifty Akita
Talent is insignificant. I know a lot of talented ruins. Beyond talent lie all the usual words: discipline, love, luck, but, most of all, endurance.
— James A. Baldwin
Human beings are the only creatures who are allowed to fail. If an ant fails, it's dead. But we're allowed to learn from our mistakes and from our failures. And that's how I learn, by falling flat on my face and picking myself up and starting all over again.
— Madeleine L'Engle
Run when you can, walk if you have to, crawl if you must; just never give up.
— Dean Karnazes
If you don't give up on something you truly believe in, you will find a way.
— Roy T. Bennett
It is easy to give in to your fear but it takes eternal endurance to develop your faith.
— Lailah Gifty Akita
May you find the strength of will and the grace of endurance to overcome every challenge.
— Lailah Gifty Akita
Perhaps you are just close to what you have been waiting for all along and ideas start formulating in your mind and advising you to "give up". Tell them "not me".
— Israelmore Ayivor
Most people never run far enough on their first wind to find out they've got a second.
— William James
MORE MOTIVATIONAL ENDURANCE QUOTES FOR TOUGH TIMES
Easily mistaken, it is not about a love for adversity, it is about knowing a strength and a faith so great that adversity, in all its adverse manifestations, hardly even exists.
— Criss Jami
But endurance had always been my virtue, and I kept on
— Madeline Miller
our roots become stronger under the wild winds of the storm
— Manuel Corazzari
The beginning of hardship is like the first taste of bitter food—it seems for a moment unbearable; yet, if there is nothing else to satisfy our hunger, we take another bite and find it possible to go on.
— George Eliot
Endurance is one of the most difficult disciplines but it is to the one who endures that the final victory comes.
— Gautama Buddha
A man must endure his pain to find the power beyond is own strength.
— Lailah Gifty Akita
When you feel like giving up, remember why you held on for so long in the first place.
— Oscar Auliq-Ice
Run with persist endurance the race that is set before you but at your own pace.
— Lailah Gifty Akita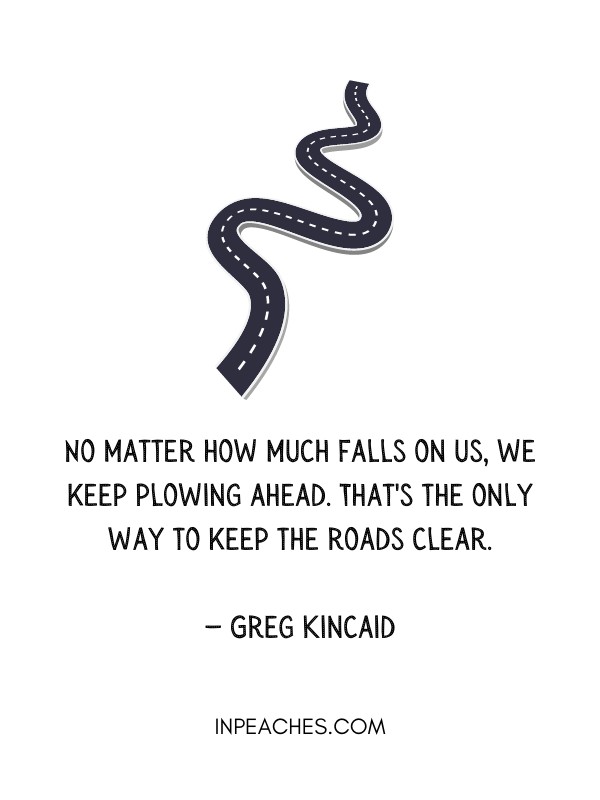 That's what makes you grow. That's where the potential lies. If only nice things happen to us, we get soft. We have got to "die" a little every day to really live.
— Bertalan Thuroczy
Explore,
Experiment,
Endure.
— Lailah Gifty Akita
We draw our strength from the very despair in which we have been forced to live. We shall endure.
— César Chávez
The people who are successful at things they pursue are the people who have endurance. People who don't stop
— Nick Nimmin
If God sends us on strong paths, we are provided strong shoes.
— Corrie Ten Boom
Hope is often framed as optimism, but I like to think of it more as endurance. To hope is to believe that the future might look different from how things look right now. Sometimes that hope looks a lot like a mix of faith and waiting. Each day you live life after loss is another opportunity to exercise your muscle of hope.
— Shelby Forsythia
Without endurance of struggles, there is no strength.
— Lailah Gifty Akita
You are not made of paper.
If you were, you would have
turned to ash a long time ago.
— Nikita Gill
Whatever you endured, shall be your eternal cure.
— Lailah Gifty Akita
Endure what other cannot endure to obtain what others cannot obtain.
— Anonymous
A man wishes to escape pain, thereof, he sought for mere pleasure. But mere pleasure leads to pain. If he had endured pain, he know purity, hence enjoy pure pleasure.
— Lailah Gifty Akita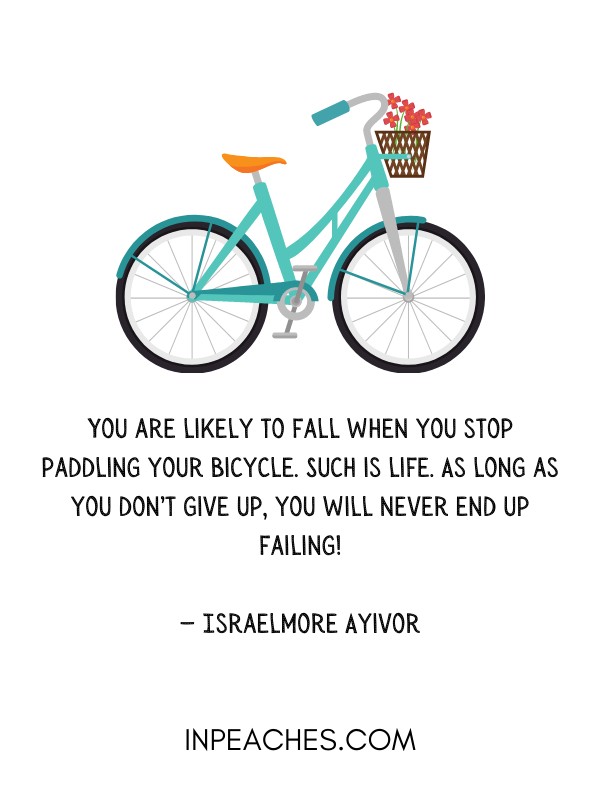 The road may be long, tortuous and wearied. But the resulting success is enduring, sure and sweet. The fool abandons hope in the wearied journey of life. The wise gets going – holding firmly to the promise of a better tomorrow. He that gives up too soon fails to understand that life rewards with success only those who cling on to hope against hope. Those who hope when it is unfashionable to hope.
— Abiodun Fijabi
Determination and endurance is essential in achieve high yielding success.
— Hopal Green
Perseverance is the power of endurance.
— Lailah Gifty Akita
Joy is a flower that pain grows best.
— Karl Kristian Flores
Prayer maketh pain endurable.
— Lailah Gifty Akita
Each struggle, each defeat, sharpens your skills and strengths, your courage and your endurance, your ability and your confidence.
— Og Mandino
Which of these endurance quotes inspired you the most to keep persevering?
Remember, that the road to victory is never easy, but you have what it takes to get through it. Have faith in yourself and in what you can do, be willing to endure the hardships and pain, keep going and remember, that tough times never last.
MORE INSPIRATIONAL QUOTES FOR YOU TO ENJOY