These inspiring helping others quotes will remind you to always radiate kindness, love, and compassion to everyone, especially to those who are in need.
Imagine a world where instead of anger, we choose forgiveness, instead of greed we choose to give and help, and instead of hate we choose love. Wouldn't that be amazing?
Being kind, compassionate, and helping others in every way that we can lead to a meaningful and fulfilled life.
Often, we get too caught up with everything that is happening to us that we easily forget to check in with other people and offer support and help.
Helping others is not always about money. Often, it can be as simple as listening to someone, offering a shoulder to cry on, comforting others who are down, and lifting them up.
Sometimes it can also be about giving your time and effort to those you love – that's means showing up, being there, and staying with them through the storms of life.
Regardless of what you can offer, it's important to always choose kindness and compassion without expecting anything in return.
May these quotes about helping others below inspire and encourage you to do more for others.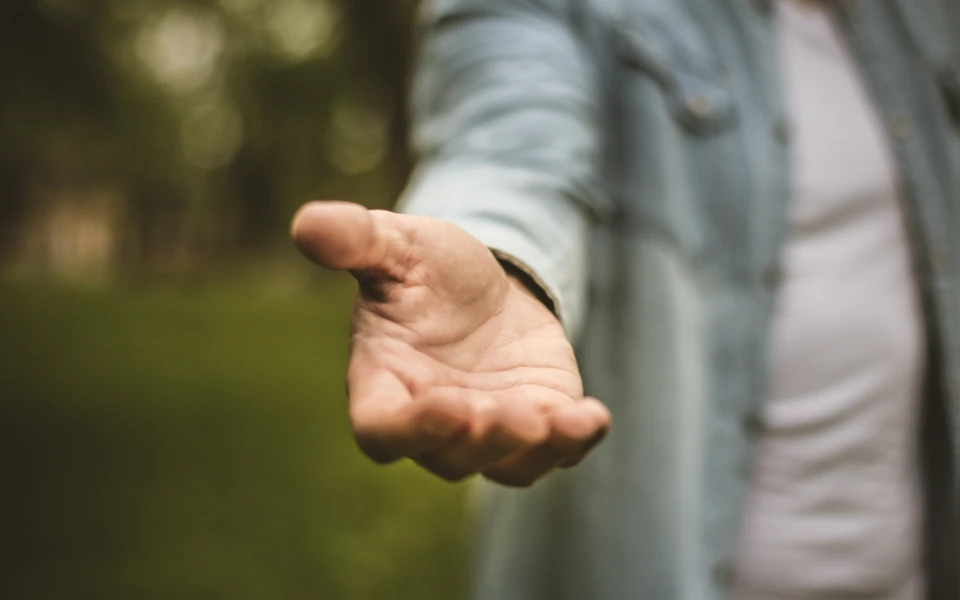 80 Inspirational Helping others quotes and sayings
Since you get more joy out of giving joy to others, you should put a good deal of thought into the happiness that you are able to give.
— Eleanor Roosevelt
Charity brings to life those who are spiritually dead.
— Thomas Aquinas
If you knew what I know about the power of giving, you would not let a single meal pass without sharing it in some way.
— Buddha
Every charitable act is a stepping stone towards heaven.
— Henry Ward Beecher
Bounty always receives part of its value from the manner in which it is bestowed.
— Samuel Johnson
He who has no charity deserves no mercy.
— English Proverb
When you stop giving and offering something to the rest of the world, it's time to turn out the lights.
— George Burns
Is the rich world aware of how four billion of the six billion live? If we were aware, we would want to help out, we'd want to get involved.
— Bill Gates
What I spent, I had; what I saved, I lost; what I gave, I have.
— German Proverb
Give, but give until it hurts.
— Mother Teresa
The difference between a helping hand and an outstretched palm is a twist of the wrist.
— Laurence Leamer
Wealth is not new. Neither is charity. But the idea of using private wealth imaginatively, constructively, and systematically to attack the fundamental problems of mankind is new.
— John Gardner
If you have much, give of your wealth; if you have little, give of your heart.
— Proverb
A rich man without charity is a rogue; and perhaps it would be no difficult matter to prove that he is also a fool.
— Henry Fielding
I have found that among its other benefits, giving liberates the soul of the giver.
— Maya Angelou
That charity which longs to publish itself ceases to be charity.
— Eliza Cook
Quotes about helping others and making a difference
The best antidote I know for worry is work. The best cure for weariness is the challenge of helping someone who is even more tired. One of the great ironies of life is this: He or she who serves almost always benefits more than he or she who is served.
— Gordon B. Hinckley
No one has ever become poor by giving.
A kind gesture can reach a wound that only compassion can heal.
— Steve Maraboli
An effort made for the happiness of others lifts us above ourselves.
— Lydia M. Child
We only have what we give.
— Isabel Allende
No one is useless in this world who lightens the burdens of another.
— Charles Dickens
When we give cheerfully and accept gratefully, everyone is blessed.
— Maya Angelou
If you're in the luckiest one per cent of humanity, you owe it to the rest of humanity to think about the other 99 per cent.
— Warren Buffett
The purpose of life is not to be happy. It is to be useful, to be honorable, to be compassionate, to have it make some difference that you have lived and lived well.
— Ralph Waldo Emerson
Love is not patronizing and charity isn't about pity, it is about love. Charity and love are the same — with charity you give love, so don't just give money but reach out your hand instead.
— Mother Teresa
You have not lived today until you have done something for someone who can never repay you.
— John Bunyan
One of the most important things you can do on this earth is to let people know they are not alone.
— Shannon L. Alder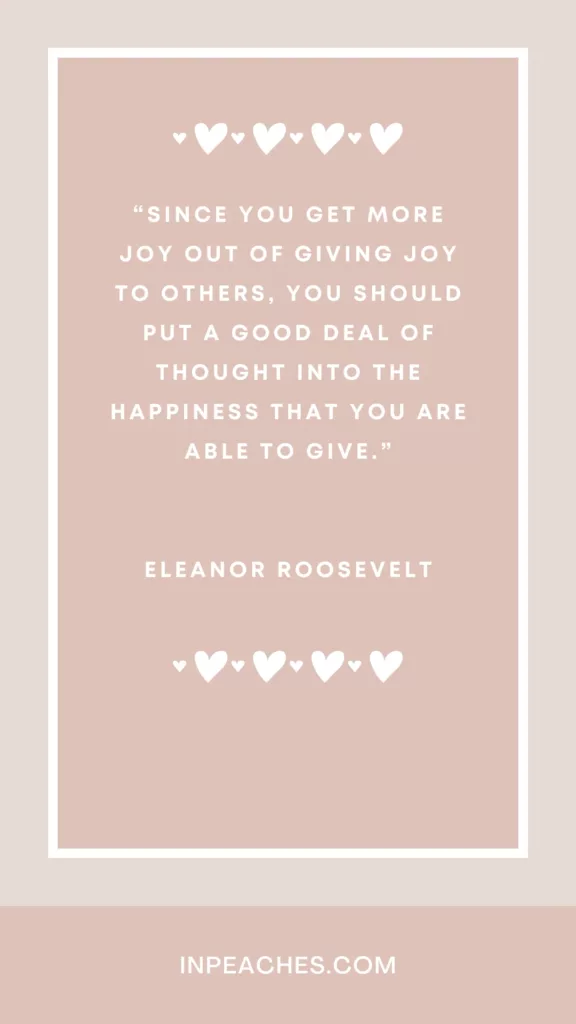 I don't want to live in the kind of world where we don't look out for each other. Not just the people that are close to us, but anybody who needs a helping hand. I cant change the way anybody else thinks, or what they choose to do, but I can do my bit.
— Charles de lint
There is nothing more beautiful than someone who goes out of their way to make life beautiful for others.
— Mandy Hale
It's not enough to have lived.
We should be determined to live for something.
May I suggest that it be creating joy for others,
sharing what we have for the betterment of personkind,
bringing hope to the lost and love to the lonely.
— Leo Buscaglia
There is no exercise better for the heart than reaching down and lifting people up.
— John Holmes
Related Posts:
Helping others quotes and quotes about giving
You may not have saved a lot of money in your life, but if you have saved a lot of heartaches for other folks, you are a pretty rich man.
― Seth Parker
Do not wait for leaders; do it alone, person to person.
― Mother Teresa
It's good to be blessed. It's better to be a blessing.
— Jerry Smith
I am going to give from every corner of my soul.
― Mike Dolan
How wonderful it is that nobody need wait a single moment before starting to improve the world.
― Anne Frank
I believe that in this new world that we live in, we often have a responsibility, you know, to actually go beyond the thou shalt nots – that is, the not harming others – and say we can help others and we should be helping others.
― Peter Singer
The more credit you give away, the more will come back to you. The more you help others, the more they will want to help you.
― Brian Tracy
Generosity is not giving me that which I need more than you do, but it is giving me that which you need more than I do.
― Khalil Gibran
The deed is everything, the glory is naught.
― Johann Wolfgang von Goethe
The great use of life is to spend it for something that will outlast it.
― William James
Love one another and help others to rise to the higher levels, simply by pouring out love. Love is infectious and the greatest healing energy.
― Sai Baba
Let no one ever come to you without leaving better and happier. Be the living expression of God's kindness: kindness in your face, kindness in your eyes, kindness in your smile.
― Mother Teresa
Don't be afraid of outgiving God. It is impossible to do that.
― Charles R. Swindoll
With wealth, one is in a position of responsibility. You must try to help others. It is as simple as that.
― Arpad Busson
The main rule to me is to honor God with your life. To life a life of integrity. Not be selfish. You know, help others. But that's really the essence of the Christian faith.
― Joel Osteen
Whatever God would want me to do… love each other and help others. I want to add, not take away.
― Donna Douglas
Heartwarming helping others quotes
I just want to share with everyone that no matter what challenges, adversities you face in life, that you can overcome them… and once you overcome those adversities, use your story, your testimony to others, to help others get through their storm.
— Wayne Messam
Help others achieve their dreams and you will achieve yours.
— Les Brown
Being self-made means putting yourself in position to help others put themselves in position to be successful.
— A Boogie wit da Hoodie
Our prime purpose in this life is to help others. And if you can't help them, at least don't hurt them.
— Dalai Lama
Successful people are always looking for opportunities to help others. Unsuccessful people are always asking, 'What's in it for me?'
— Brian Tracy
The more you see, the more you know, the more you feel like you can help others and the more you feel like you can help the team win.
— Rudy Gobert
Help others and give something back. I guarantee you will discover that while public service improves the lives and the world around you, its greatest reward is the enrichment and new meaning it will bring your own life.
— Arnold Schwarzenegger
I believe that God has blessed me in immeasurable ways so that I can, in return, bless and help others.
— Karen Civil
I think we forget sometimes how blessed we are to be able to help others and make a difference!
— Gautam Rode
My journey through life has led me through both light and dark places, and it's because of those experiences that I have learned how to work through my character defects and to help others do the same.
— Jessie Pavelka
A Christian reveals true humility by showing the gentleness of Christ, by being always ready to help others, by speaking kind words and performing unselfish acts, which elevate and ennoble the most sacred message that has come to our world.
— Ellen G. White
Remember, if you ever need a helping hand, it's at the end of your arm, as you get older, remember you have another hand: The first is to help yourself, the second is to help others.
— Audrey Hepburn
We have a responsibility to help those around us and help others in need.
— Virginia Williams
What does love look like? It has the hands to help others. It has the feet to hasten to the poor and needy. It has eyes to see misery and want. It has the ears to hear the sighs and sorrows of men. That is what love looks like.
— Saint Augustine
Giving and receiving kindness are easy ways to feel good and to help others feel good too. People, organizations, and societies thrive when they are grounded in a culture of kindness.
— Vivek Murthy
We are all here on earth to help others; what on earth the others are here for I don't know.
— W. H. Auden
More helping others quotes and quotes about helping
There are many in the world who are dying for a piece of bread, but there are many more dying for a little love.
— Mother Teresa
If you're not making someone else's life better, then you're wasting your time. Your life will become better by making other lives better.
— Will Smith
We can't help everyone, but everyone can help someone.
— Ronald Reagan
Strong people don't put others down… They lift them up.
— Michael P. Watson
It is literally true that you can succeed best and quickest by helping others to succeed.
— Napoleon Hill
If you think you are too small to be effective, you have never been in bed with a mosquito.
— Betty Reese
In helping others, we shall help ourselves, for whatever good we give out completes the circle and comes back to us.
— Flora Edwards
Great opportunities to help others seldom come, but small ones surround us every day.
— Sally Koch
There are two kinds of people in the world, first those who run away from danger, then there are those who run towards danger, to see if someone needs help.
— Abhijit Naskar
Life's most urgent question is: What are you doing for others?
— Martin Luther King, Jr.
Never look down on anybody unless you are helping him up.
— Jesse James
Don't deceive yourself; laughing at someone's weakness is not the way to reveal your strength. Your strength is in the help you offer, not the mockeries you deliver!
— Israelmore Ayivor
Wealth is not to feed our egos, but to feed the hungry and to help people help themselves.
— Andrew Carnegie
Nothing exalts the soul or gives it a sheer sense of buoyancy and victory so much as being used to change the lives of other people.
— E. Stanley Jones
I cannot do all the good that the world needs. But the world needs all the good that I can do.
— Jana Stanfield
Dare to reach out your hand into the darkness, to pull another hand into the light.
— Norman B. Rice
Being of service to others is what brings true happiness.
— Marie Osmond
Which of these helping others quotes inspired you the most?
More inspirational quotes for you to enjoy