An inspiring collection of bettering yourself quotes that'll inspire growth and self improvement and motivate you to be a better version of yourself.
For you to live your best life and unlock your fullest potential, you must be willing to grow through change and growth first.
You have to dare to step outside your comfort zone and continue to push yourself not to be better than everyone else but to be a better version of yourself every day.
Remember, that you already have what it takes to change your life and become the best version of yourself, but first you must willing to do the work, be consistent with your efforts, and of course, believe in yourself completely.
May these quotes about self improvement, growth, and bettering yourself inspire you and give you the motivation that you need to start working towards growth and improvement.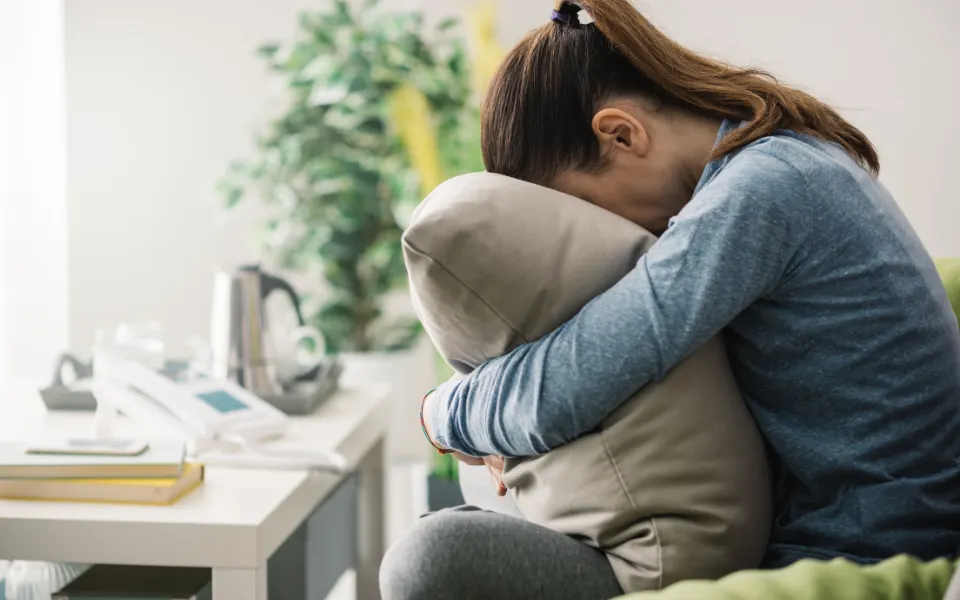 Bettering Yourself Quotes and Sayings
There is nothing noble in being superior to your fellow man; true nobility is being superior to your former self.
— Ernest Hemingway
The journey is never ending. There's always gonna be growth, improvement, adversity; you just gotta take it all in and do what's right, continue to grow, continue to live in the moment.
— Antonio Brown
Always dream and shoot higher than you know you can do. Do not bother just to be better than your contemporaries or predecessors. Try to be better than yourself.
— William Faulkner
Growth is painful. Change is painful. But, nothing is as painful as staying stuck where you do not belong.
— N. R. Narayana Murthy
There is only one corner of the universe you can be certain of improving, and that's your own self.
— Aldous Huxley
Growth is uncomfortable; you have to embrace the discomfort if you want to expand.
— Jonathan Majors
Let us cultivate our garden.
— Voltaire
Growth begins when we begin to accept our own weakness.
— Jean Vanier
No matter who you are, no matter what you did, no matter where you've come from, you can always change, become a better version of yourself.
— Madonna
Without continual growth and progress, such words as improvement, achievement, and success have no meaning.
Make the most of yourself….for that is all there is of you.
— Ralph Waldo Emerson
Strength and growth come only through continuous effort and struggle.
— Napoleon Hill
Once we accept our limits, we go beyond them.
— Albert Einstein
Seeds of faith are always within us; sometimes it takes a crisis to nourish and encourage their growth.
— Susan L. Taylor
The curious paradox is that when I accept myself just as I am, then I can change.
— Carl R. Rogers
The purpose of learning is growth, and our minds, unlike our bodies, can continue growing as we continue to live.
— Mortimer Adler
Bettering yourself quotes that'll inspire you to love yourself more
You are beautiful. Know this. Anyone who tells you otherwise is simply lying. You are beautiful.
— Steve Maraboli
We are each gifted in a unique and important way. It is our privilege and our adventure to discover our own special light.
— Mary Dunbar
fall
in love
with your solitude
— Rupi Kaur
Self-love has very little to do with how you feel about your outer self. It's about accepting all of yourself.
—Tyra Banks
We are at our most powerful the moment we no longer need to be powerful.
— Eric Micha'el Leventhal
Forgiveness isn't just the absence of anger. I think it's also the presence of self-love, when you actually begin to value yourself.
— Tara Westover
Confidence is knowing who you are and not changing it a bit because of someone's version of reality is not your reality.
— Shannon L. Alder
You yourself, as much as anybody in the entire universe, deserve your love and affection
— Sharon Salzberg
Document the moments you feel most in love with yourself – what you're wearing, who you're around, what you're doing. Recreate and repeat.
— Warsan Shire
The worst loneliness is to not be comfortable with yourself.
— Mark Twain
What is a Wanderess? Bound by no boundaries, contained by no countries, tamed by no time, she is the force of nature's course.
— Roman Payne
You are imperfect, permanently and inevitably flawed. And you are beautiful.
— Amy Bloom
Dignity will only happen when you realize that having someone in your life doesn't validate your worth.
— Shannon L. Alder
Self-love, it is obvious, remains always positive and active in our natures.
— Gordon W. Allport
She remembered who she was
and the game changed.
— Lalah Delia
I've learned to ignore the negative people and just be a living example of confidence and self-love.
— Khoudia Diop
Related Posts:
Bettering yourself quotes to inspire growth
Every moment of one's existence, one is growing into more or retreating into less.
— Norman Mailer
The type of person you are is usually reflected in your business. To improve your business, first improve yourself.
— Idowu Koyenikan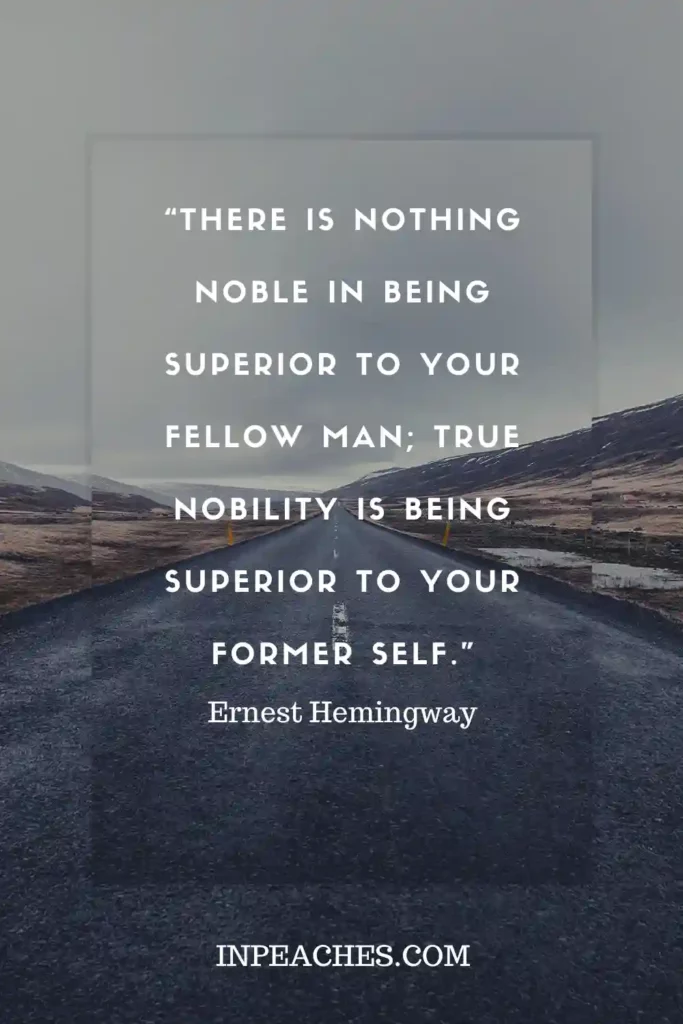 Change equals self-improvement. Push yourself to places you haven't been before.
— Pat Summitt
Be wiser than other people if you can; but do not tell them so.
— Dale Carnegie
With self-discipline most anything is possible.
— Theodore Roosevelt
All we are not stares back at what we are.
— W.H. Auden
Set a goal so big that you can't achieve it until you grow into the person who can.
— Zig Ziglar
You willed yourself to where you are today, so will yourself out of it.
— Stephen Richards
What we call our destiny is truly our character and that character can be altered. The knowledge that we are responsible for our actions and attitudes does not need to be discouraging, because it also means that we are free to change this destiny.
— Anaïs Nin
We first make our habits, then our habits make us.
— John Dryden
Personal development is the belief that you are worth the effort, time, and energy needed to develop yourself.
— Denis Waitley
The things you think about determine the quality of your mind.
— Marcus Aurelius
The real glory is being knocked to your knees and then coming back. That's real glory. That's the essence of it.
— Vince Lombardi
Do your best, and be a little better than you are.
— Gordon B. Hinckley
Learn to work harder on yourself than you do on your job.
— Jim Rohn
You must have a level of discontent to feel the urge to want to grow.
— Idowu Koyenikan
Bettering yourself quotes that'll inspire self improvement
You must do the thing you think you cannot do.
— Eleanor Roosevelt
The desire for self-improvement is vital. There is no point in pushing children; they need to be the ones who want to learn new skills.
— Tony Buzan
Maybe everyone can live beyond what they're capable of.
— Markus Zusak
Many people think of perfectionism as striving to be your best, but it is not about self-improvement; it's about earning approval and acceptance.
— Brene Brown
Everybody thinks of changing humanity and nobody thinks of changing himself.
— Leo Tolstoy
If you always do what you've always done, you'll always be where you've always been.
— T.D. Jakes
Each of us must work for his own improvement, and at the same time share a general responsibility for all humanity.
— Marie Curie
If you can see yourself as an artist, and you can see that your life is your own creation, then why not create the most beautiful story for yourself?
— Miguel Ruiz
Work harder than everybody. You're not going to get it by whining, and you're not going to get it by shouting, and you're not going to get it by quitting. You're going to get it by being there.
— Barbara Walters
He who conquers himself is the mightiest warrior.
— Confucius
Growth itself contains the germ of happiness.
— Pearl S. Buck
Lighten up on yourself. No one is perfect. Gently accept your humanness.
— Deborah Day
The safest principle through life, instead of reforming others, is to set about perfecting yourself.
— B. R. Haydon
Don't compare yourself to others. Compare yourself to the person from yesterday.
— Anonymous
Self-improvement is the name of the game, and your primary objective is to strengthen yourself, not to destroy an opponent.
— Maxwell Maltz
Employ your time in improving yourself by other men's writings so that you shall come easily by what others have labored hard for.
— Socrates
The problem with self-improvement is knowing when to quit.
— David Lee Roth
More quotes about bettering yourself
Man cannot remake himself without suffering, for he is both the marble and the sculptor
— Alexis Carrel
We all need people who will give us feedback. That's how we improve.
— Bill Gates
We become what we want to be by consistently being what we want to become each day.
— Richard G. Scott
A proud man is always looking down on things and people; and, of course, as long as you are looking down, you cannot see something that is above you.
— C.S. Lewis
It is not as much about who you used to be, as it is about who you choose to be.
— Sanhita Baruah
You're either green and growing or you're ripe and rotting.
— John Addison
Grateful souls focus on the happiness and abundance present in their lives and this in turn attracts more abundance and joy towards them.
— Stephen Richards
The dreaming has to be backed up by the doing.
— Carrie Wilkerson
Everybody has talent, but ability takes hard work.
— Michael Jordan
Change equals self-improvement. Push yourself to places you haven't been before.
— Pat Summitt
Never underestimate the power you have to take your life in a new direction.
— Germany Kent
Follow what you are genuinely passionate about and let that guide you to your destination.
— Diane Sawyer
She would be a new person, she vowed. They said no matter how far a mule travels it can never come back a horse, but she would show them all.
— Junot Díaz
Progress is impossible without change, and those who cannot change their minds cannot change anything.
— George Bernard Shaw
The time is now. Stop hitting the snooze button on your life.
— Mel Robbins
Everything is within your power,
and your power is within you.
— Janice Trachtman
Many of life's failures are people who did not realize how close they were to success when they gave up.
— Thomas Edison
Which of these bettering yourself quotes motivated you the most?
More inspirational quotes for you to enjoy